During the New Deal era under President Franklin Delano Roosevelt, an Indian Arts and Crafts Board was established in 1936. Its first members were non-Natives largely drawn from Santa Fe, and charged with helping to protect Native arts from misrepresentation and fraud. For more information on the Indian Arts and Crafts Board, visit their website.
Did you know that the Gallup Inter-Tribal Indian Ceremonial has largely been classed as a cultural, rather an artistic, event, despite its longtime arts competitions and arts market? This is largely due to its incorporation of a town parade, rodeo, and competitive dancing events. Nevertheless, Gallup's art showcasing has led to important stylistic developments and tourist learning opportunities.
Did you know that in New Mexico there are two Apache reservations that cover more than 1 million acres: the Jicarilla Apache reservation (northeast of Santa Fe) and the Mescalero Apache reservation (about 190 miles south of Albuquerque).
See this Seattle Times article about the Grand Canyon Skywalk at the Hualapai reservation. Every year thousands of tourists go to the reservation to get a view of the Grand Canyon that you can't get anywhere else. But now a financial dispute could put a stop to further development at the reservation.
Did you know that the Havasupai Reservation, in the Grand Canyon, is one of the most isolated reservations in the United States? The two parts of the reservation are separated by 2000 feet of altitude.
Did you know that American Indians were not given the right to vote or be citizens until 1924?
Museum-quality Navajo weavings and basketry can be found through dealers who specialize in these goods. Expect to pay top dollar, though, and face competition from well-heeled collectors.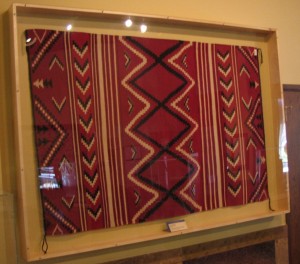 Did you know the Navajo Tribe became the Navajo Nation in 1969? They call themselves the Dineh (Diné), and many young people today prefer that term to Navajo.
---
Leave a Reply